Tuesday, September 20, 2005
I have had it!
Pray for me, 'cause I'm about to enter the 9th dimension of HELL ( A.K.A. Andy's room!) He has supposedly cleared/cleaned it out, only to make even MORE of a mess ( I know, I didn't think it was possible either!

Wish me luck! I'll be back with pics if I survive. ( If not, I bequeath my Clothes to the Salvation Army, my books to the Palm Bay Library, my CD.'s to....................... ;-) )
Later....................
UPDATE: Hey! I think I found Jimmy Hoffa! And he's talking to Elvis somewhere in there!! lol! Ok, back to work- where did I put the whip and chair??????????????
Ok, off to finish up
UPDATE 2
Ok, so you all thought I was kidding, Huh? Well see the before: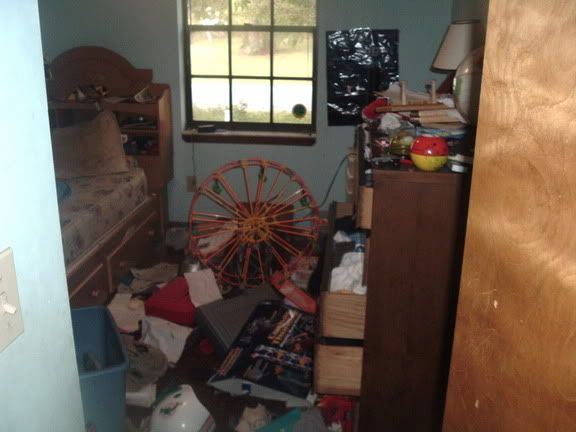 Now do you believe me????????????
Now- after numerous garbage bags and much sweat later: AFTER MOM!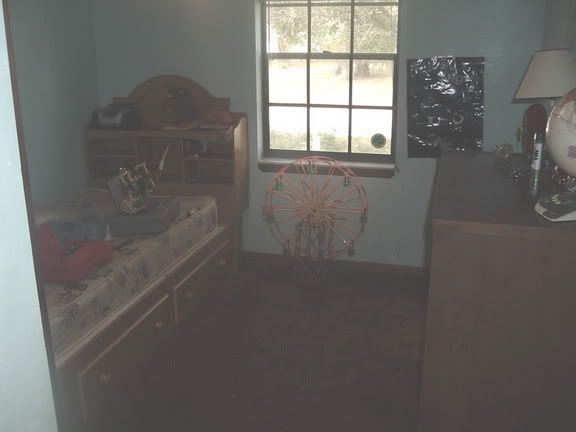 Oh and BTW- Jimmy and Elvis are having lunch at Burger King- I was too tired to join them ;-)
I just hope to hell he keeps it somewhat neat now. ( heck, what am I saying- he doesn't have anything left to make a mess with!!!) Well, I'm gonna take a nap now, I think I've earned it!
Peace and Love, KC
Invisioned on |7:33 AM|
* * *