Saturday, December 31, 2005
Just a short post today!
As I have laundry to finish, and I'm done for the weekend. We'll probably be going over my BIL's as usual, but not late. We will spend later this evening at home, since I don't like to go out on what we call "amateur night" ! Besides, I work tomorrow. Wouldn't do for me to show up tired and cranky. That just ruins the whole day. So I'm gonna relax, read a little, listen to some music. The bubbly is cooling in the fridge, and if I manage to stay up that late- I might have 1 small glass. But I will be glad to put this past year aside. It will be nice to start this one off without the threat of surgery and illness looming. Just me, my family, and you all in my thoughts and prayers.

I don't make New Year's resolutions. I never did. I guess I know I don't do well with stuff like that. But I can make you all a promise... This year is going to be better for me and mine than last year was. Because through all the B.S. I've found out what was truly important. And it has nothing whatsoever to do with money, prestige, or titles. It has to do with being the best person you can be- and being a good person to those around you. I hope I managed to do that. I know I've tried. And I will continue to do so. With that......




May you all have a wonderful, safe, and happy New Years! Here's to 2006- may it ROCK ON!
Love and Peace to all of you! KC
Invisioned on |1:52 PM|
* * *
Friday, December 30, 2005
Look out house...
Here I come! I am bound and determined to get at the mess that is my house today. And Jon is planning on being home by noon, at which time we shop! All of us got gift cards/certificates for Christmas that are burning holes in our wallets. So we have to go out and see what else we need/want. I did want to wait until the stores had "restocked" before we went. I was out on Monday morning- but so many shelves were empty that it just didn't seem worth it. I mean, I'd rather wait and use them on something I WANT- than on something that's THERE- you know?!

Anywho, I ended up working only 2 hours yesterday. I was supposed to go to another store to finish up my shift, but "fate" stepped in the way to change that. You see- my Mom wrecked her car on Weds. night. She's fine, as is my cousin. But her front end and wheel were all messed up. So I had to end up driving my cousin to the Orlando airport last night. I'm just glad that THEY are good. My mom's car is another story however. And I'm really pissed at her for how it happened! She agrees- it was her fault. She dozed off at the wheel and hit a big curb! I wanted to smack her! WTF was she doing driving? My cousin could have driven- she was fine! BUT NO!!!!! So I had a L O N G talk with her in the car on the way back from the airport. Hopefully she won't do that again! She wonders why I always insist on driving while we are out together. It's because her driving skills have deteriorated over the last few years. I have also managed to convince her to fly when she goes up north to see family. She used to drive- ALL BY HERSELF- all the way up to Pennsylvania! Just her and her dog! I put an end to that thank goodness! But I worry about her. She's had a total of 3 accidents in her life- 2 in the last 2 years ( and one when I was 16!!) So you see what I mean. But she's just too darn independant to give up the driving as of yet. And she'd have no way to get to work if she didn't. So I just pray and worry.

Well, off that depressing topic! Since I finally have my tower back, we can get back to normal around here! So today's Friday Funnie! Actually- it's not a funnie per se. But I can really get into this idea! I might just do this one day:

No Nursing Home For Me!

About two years ago my wife and I were on a cruise through the western Mediterranean aboard a Princess liner.

At dinner we noticed an elderly lady sitting alone along the rail of the grand stairway in the main dining room. I noticed that all the staff, ship officers, waiters, busboys, etc. all seemed very familiar with this lady. I asked our waiter who the lady was, expecting to be told she owned the line, but he said he only knew that she had been on board for the last four cruises, back to back

As we left the dining room one evening, I caught her eye and stopped to say hello. We chatted and I said, "I understand you've been on this ship for the last four cruises." She replied, "Yes, that's true." I stated, "I don't understand" and she replied without a pause, "It's cheaper than a nursing home."

So, after much thought, I came to the following decision: There will be no nursing home in my future.
When I get old and I am going to get on a Princess cruise ship. The average cost for a nursing home is $200 a day. I have checked on reservations at Princess and I find that I can get a long-term discount and a senior discount price of $135 per day. That leaves $65 a day for:
Gratuities which will only be $10.00 per day.
1. I will have as many as 10 meals a day if I can waddle to the restaurant or I can have room service (which means I can have breakfast in bed every day of the week.)
3. Princess has as many as three swimming pools, a workout room, free washers and dryers, and shows every night
4. They have free toothpaste, razors, soap and shampoo.
5. They will even treat you like a customer, not a! patient. An extra $5 worth of tips will have the entire staff scrambling to help you.
6. I will get to meet new people every 7 to 14 days.
7. TV broken? Light bulb need changing? Need to have the mattress replaced? No problem! They will fix everything and apologize for your inconvenience.
8. Clean sheets and towels every day and you don't even have to ask for them.
9. If you fall in the nursing home and break a hip, you are on Medicare. If you fall and break a hip on the Princess ship, they will upgrade you to a suite for the rest of your life.
Now hold on for the best! Do you want to see South America, the Panama Canal, Tahiti, Australia, New Zealand, Asia or name where you want to go?
Princess will have a ship ready to go. So don't look for ! me in a nursing home, just call shore to ship.
P.S. And don't forget, when you die, they just dump you over the side at no charge!

Ok, I'll give you one more! I owe you all a few ;-)



A farmer had five female pigs.
Times were hard, so he decided to take them to the county fair and sell them.
At the fair, he met another farmer who owned five male pigs. After talking a bit, they decided to mate the pigs and split everything 50/50.
The farmers lived sixty miles apart. So they agreed to drive thirty miles each and find a field in which to let the pigs mate.
The first morning, the farmer with the female pigs got up at 5 a.m., loaded the pigs into the family station wagon, which was the only vehicle he had, and drove the thirty miles. While the pigs were mating, he asked the other far mer, "How will I know if they are pregnant?" The other farmer replied, "If they're in the grass in the morning, they're pregnant, if they're in the mud, they're not."
The next morning the pigs were rolling in the mud. So he hosed them off, loaded them into the family station wagon again and proceeded to try again.
This continued each morning for more than a week.
One morning the farmer was so tired, he couldn't get out of bed. He called to his wife, "Honey, please look outside and tell me whether the pigs are in the mud or in the grass."
"Neither, yelled his wife, they're all in the station wagon and one of them is honking the horn!"
Peace and Love- KC!
Invisioned on |9:38 AM|
* * *
Thursday, December 29, 2005
The Partridge family revisited??
Or how I spent my Christmas! Because the theme of the day was DEFinately music. You see, we already had a piano ( mine) and 2 guitars ( mine and Andy's) in the house. Now we have 3 ( Becky)! Along with an electronic Drum Kit ( Andy). Yes, that's right- even Kimmie got a shirt that said "lead singer" lol! So with the exception of Jon, we all got something having to do with music. Actually- Jon got a Led Zepplin T-shirt, so I guess all of us did. I got a clock/radio/I-Pod player for my bedroom. So I can "blast" my music, or be woken up by any of the stuff on my player. I also got my wish-list item. A DVD/VCR burner combo! So once I get the darn thing hooked up, I can edit/burn all those DL preformances I have stored on my DVR! Once I do- I will take orders ;-)

Aside from all the ususal stuff ( clothes, underwear, goofy toys!) Becky got a digital camera and a new stereo. Andy got his drums, and a cell phone. Kimmie got a whole passle of "little pets" and a huge petshop to play with them. And a little kid's Karaoke/dancemat thingy. I got Jon a complete weather station. All kinds of barometers and wind/rain gauges that he can hook up outside and read inside. Too cool for words! So "Santa" was very good to us this year.

On to other things. Sabrina's last day is today. She is going to work for Tom at his new store. I *knew* this would happen when I heard he was leaving. It's not like she's been at Walgreens long enough to have any ties to the place. And since she's going to school for something non-pharmacy related, I don't expect her to make a career of this. But that does leave the senior tech position open again. I haven't heard anything, except that someone *heard* that the new pharmacist is wanting to bring someone in from another store that she knows. I'll be honest- I'm not sure if I want the job. It requires me going back to a full 40 hours a week, and to be on call if needed. And I'm not sure the raise in pay is enough to compensate for all that. But I DO know that I'll be pissed if I'm not at least offered the position. I mean- it's not like I haven't been there for- Oh, AGES! And that I'm not qualified! But that may be a moot point. I'll just have to wait and see. But with her gone, there's going to be another hole in the staff. Which will only make our jobs that much harder. *sigh*.

One other thing I wanted mention. I know I told you all about my "tower" getting fixed. Well something's happened since I got it back , and I spent much of this morning trying to find out why- and possibly find a "fix". Before it crashed, when I use my scroll-wheel to go down a page, it appeared to just "slide down smoothly" like sliding a piece of paper . Now, it goes down in "rolling waves"- which is annoying to my eyes. Not on all pages ( like haloscan or my favorites bar or such) but on the big/main pages. I've been to various "help" sites ( Hp, Microsoft, etc) to see if there is a reason/fix. And yes- I've checked/played with all the mouse settings I can find! But it just keeps on "rolling". Which, if I scroll long enough- makes me dizzy! So if any of you have any ideas- I'm all ears!

And since I work the late shift today- I'd better get moving! I still have the kitchen to clean up- and my livingroom still looks like a bomb hit. I have tomorrow off, and I've already informed the family that we WILL get the livingroom straightened out by tomorrow- or I'm going to go live in a cave somewhere! It wouldn't be so bad if it wasn't the first room you see as you walk in the house! I HATE coming home, walking in the door and literally cringing! So something has to be done and quick!
Well, I'll get back to you all tomorrow! Have a great day all!
Love and Peace, KC!

** edit to add**
I also am noticing that when I type- the letters kind-of "stutter" on to the page as I type- instead of the norm. Jeez- what did they do to this thing?????
Invisioned on |11:36 AM|
* * *
Wednesday, December 28, 2005
I'm BACKKKKKK!!!
and with my "real" tower! The first "gift" of the season! Although you wouldn't know it by my attention to this thing the last few days! But with Christmas, and company in town, this is the first chance ( small though it is!) to even get on here!

Our Christmas was good. The "Eve" was spent wrapping, and going to the BIL's for a little pre- X-mas cheer. Then at 7am- 3 kids jump on my bed screaming " IT'S CHRISTMAS!! GET UP MOM!!!!" lol! And with that- the marathon that is my holidays. Opening gifts here, then over to Mom's, then winding up at the river BIL's for dinner. We all had a great day, and I will let you all know about the "booty" at another time. But I don't have any pictures. It seems that in the chaos that was the day, my camera was broken! So I'll have to replace it. Not that I'm really upset about it, since it was a true "accident". I actually got a digital for Becky that was MUCH better than mine, and it was WAAAAYYYY cheaper! So I'll replace it after the next payday.

Having the tower back has given me back some "peace of mind" as well. You see, I get all my bills, and keep track of the finaces on this thing. And since I couldn't get to my e-mail- I got none of my bills! So I got into a bit of a pickle when on Friday before Christmas I recieved a few "pay me or else!" notes in the mail! Rushing around that day paying things before I was in BIG trouble! So live and learn. I'm going to have to set up an e-mail that I can access from any computer ( just in case!) for my bills to go to! I guess my MSN one will do, until I find another one.

Work is well, work! It's actually been rather slow this week. But that's good, we've been able to catch up on stuff we've been neglecting in the rush! But we still had to close early yesterday- so no doubt today will be nuts. A lot of the Dr's offices are closed this week, so that helps! And I am NOT looking forward to all the changes that hit on Jan 1. between the "normal" changes in insurance for people, compounded by "asshat's" new Medicaire plans, means the first few weeks of January will be nothing short of a disaster! I swear, our customers are calling up, asking US what plan they should sign up for??? Do I look like your mother? Your financial advisor? NO! I give them the info we have, but they want someone else to make the decision. I guess that's so they have someone ELSE to blame when it sucks! Well, let me tell you something- the Pharmacists, Drug store, and such associations voted AGAINST this bill for good reason: IT SUCKS! Period, end of discussion! So here we go, into a new level of hell.
( Sorry, this is my life right now!)

I work the late shift tomorrow ( that is, if we have a pharmacist to work it- we didn't when I left yesterday!) so I will have more time to let you know what's been happening. But I figured I'd better post here today, so you all didn't think I'd fallen off the planet or something. I'll be back soon with more!
Have a great day!
Peace and Love, KC!
Invisioned on |9:45 AM|
* * *
Friday, December 23, 2005
T'was DEFinately the Night before Christmas ;-)
And on throughout the night
The family made ready for the really big sight!
Gifts were all wrapped, ribboned, ready standing nearby
So that come morning no one would feel High 'n Dry
The candles they twinkled, the fireplace roared-
(One would think pyromania was being explored!)
The morning came soon, and with that hysteria,
Kids hollerin' and screaming "Look at what Santa left Ya!"
Adrenalized faces lit up with such delight!
Vaulting through all their presents,
The room looked a fright!
Then on to the relatives, and those who are not-
More presents to fit in the car- or maybe not!
When what do we hear, sounds of slang NOT so merry-
It's ok dear, we'll just have to carry....
All those boxes home later! No nerves now should fray!
Because, after all- it is X-Mas today!
Once all was done loading, food and drink was the fare,
Always too much, but that's the way of "this lair"!
Children snuggled in the car, worn out but smiling bright!
When a voice was heard saying, just softly- but right
Rock of Ages to all,
and to all a good night! ;-)
..........................................

( Ok, enough of the goofy stuff- but hey! I had to try! Oh And know, I missed "Euphoria" and "Retro", but hey- I'm not a poet!)
Just a silly little idea that came to me the other day, while sitting in traffic. Well, the stockings ARE hung, and I have a lot to do before Sunday. So this will be my last post until next week. I close tonight, followed by massive wrapping, cleaning and going around tomorrow night for the "cheer" run! Then- 3 Christmas's in one: Ours, my Mom's , then the river BIL's house! I will think of all of you, and hope you and yours have a wonderful weekend!
*********************************

May your days be filled with Joy, Laughter, Happiness and Smiles!
May Peace and Love be your companion today and always!
From my house to yours- With all my heart and more!
Bright Blessings on this special weekend!
Merry Christmas!
KC, Jon, Becky, Andy, and Kimmie!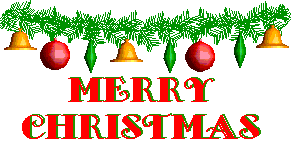 Invisioned on |9:46 AM|
* * *
Thursday, December 22, 2005
Sorry!
But things around here are getting crazy. I go out today with Mom, both to finish her shopping and to let her know that I will NOT be going with her Christmas evening. I know she'll bring out the "guilt" card, but I'm sorry. And now I hear I'm working New Year's Day as well! So there is no way I'm leaving the "river BIL's" house to drive the 1 & 1/2 hours over to Orlando. My cousin can take the shuttle, or better yet- Mom has quite a few friends that are like her. You know- widowed, no kids at home, in other words- unfettered. She can get one of them to take the drive with her- it won't be me.

**Edit at 3:30pm- Mom found out that my cousin is flying in at around 5pm. So since it's so early ( read- not dark yet!) She won't need me to ride along. The Gods were looking out for me!!!! ****

Work is still a bitch. * phone rings* ( I'm NOT going in to work, NO F*CKING WAY!!)
.
.
.
.
OMFG! Julie- our pharmacist ( the one we still have lol!) Just called me- They've found us another pharmacist! WOO-FLIPPIN'-HOOO!!! She won't start until January, but who cares! Light at the end of a very dark tunnel! And I know her, and have worked with her before- she's really nice! And Julie was apologising for calling me at home- AS IF! That kind of news needs to be shared! I think I can go back to work now. I was beginning to wonder.

I want to thank all of you that sent me Christmas cards! They really have cheered up my days- let me tell you! I have them all around my computer desk, and I've got a picture. But since this tower does not allow me to upload pics, they'll have to wait until our main one comes home. Just know that I appreciate every one! And for those who haven't gotten mine yet- Some of your addy's went the way of the tower. So some were mailed just this week. Late, I know- but better late than never!

Well, my house is a mess, and Mom's coming. So I'd better get my rear in gear! I'll be back one more time before Sunday. I've been working on a little "special" post for Christmas Eve. I hope it turns out ok. I read the rough draft to Mr. P ( he who is a DL fan ) and he said it's cute! So once I fine-tune it ( NO pun intended lol!) I'll put it up. Until then....

Peace and Love, KC!


Invisioned on |9:07 AM|
* * *
Monday, December 19, 2005
Hello again!
Well, the weather has changed. Instead of it being hot- it's cooler, and grey as all get out! If I didn't know better, the sky looks like snow! But all we're getting is little rain showers. At least it's not "summer" around here!

Work is a mess as usual. I worked the 8-4pm shift, and we had to close down the pharmacy at that point. We just didn't have a pharmacist to work the night shift. The rest of the week is looking shakey for help as well. Someone had better get a handle on the situation- the customers are starting to get really pissed off, and I can't blame them!

Jon and I finished all of our Christmas shopping over the weekend. So now all I have to do is wrap! But Mom still wants to get some stuff- so I will probably have to go out with her one more day. And she and I are going to have a fight about something else. It seems that one of my cousin's is coming down Christmas evening. She's a flight attendant and just found out she had the time off. Now, Mom wants me to ride with her- OVER TO ORLANDO- on Christmas evening to pick her up! I just can't do that! My (immediate) family comes first. And I would have to leave before dinner is even served!? My cousin could take the airport shuttle from Orlando to Melbourne, or rent a car! Mom's not going to be very happy with me when she finds out. But I refuse ( ESPECIALLY after working Thanksgiving!) to cut short my holiday with my family! Ain't happening! She's doing this because she doesn't want to drive all that way alone- but I just can't do it. Am I wrong here or what?

Well, I really don't have too much else going on. I hear I *may* get my tower back by the end of the week. I really can't wait- I hate this one, and I probably have about 100 e-mails stored up that I have to read!
I hope you all are having a good week!
Peace and Love- KC!
Invisioned on |5:12 PM|
* * *
Saturday, December 17, 2005
Yes I know, I've been bad!
By not being here. I'm just frustrated with this "temporary" computer. It's SOOO S L O W!
That said, my work week ended as it started. IT SUCKED! I don't know how long I can go, without losing my patience. Our district manager was in the other day, and it was all I could do not to let him know what I really think! Only my manager's look to me ( as if to say- "please Karen- don't!") kept me from venting the frustration that we all feel. He knows that I have enough time/experience that I could argue my points well. But the last week would have seen me bring out a can of "whoop-ass", and that would not have gone down well. So I kept my feelings to myself. But if it lasts much longer....... :(

Well, my shopping is almost done. I have to get everything out, and "compare piles" ( those with large families know this- one child can NOT have more than the others. Otherwise, chaos insues!). And I have a few more things to get Jon. I just have to find the time. We did go out today to the mall. The first stop was F.Y.E.- you know, the place with a Ticketbastard outlet. I am now in posession of 3 tickets to the Bon Jovi concert on Feb. 10!!!!!!!!



We're literelly side stage, on Brian's side. I don't know how this will be, as I've never been to this venue. But at least it's a mother-daughter concert. That will be worth the time and trip!Devon is coming too, so it's all good!

I have one more biotch, and then I'm gonna go relax. Why am I sitting in my bedroom, one week before Christmas- AND SWEATING???? We were supposed to get a cold front- BUUUTT NOOOOOOOO!!!! It must be 75 degrees outside. And I REFUSE- ABSO-FLIPPIN'-LOUTELY! turning on my A.C.! How am I to get into the spirit, when my flowers are wilting, and it feels like I should be buying bathing suits? I've lived down here since 1977- but I still have a problem with shopping for Christmas with shorts on. I can only hope that the next one packs more of a punch. The first few years I lived down here- the warmth was fun. Now I feel like I need a little cold to get into the spirit of things. I must be getting old......... :(

Well, I hope to be back tomorrow. Actually, I'm hoping to get my tower back, so things can get back to normal. (Whatever normal is!) I hope you all are well, and that your holiday spirit is in full "happy" mode!
From me to you-
Peace and Love, KC!
Invisioned on |8:19 PM|
* * *
Thursday, December 15, 2005
Yes, I'm still here!
Although this week has been a whirlwind. And not necessarily a good one. While I managed to get most of my holiday shopping done ( just 3-4 more things, mostly stocking stuffers) I had the day from hell at work Tuesday. Two of my co-workers were sick, so I ended up being the ONLY tech on duty all day! Myself and a substitute pharmacist, against the customers! And that was exactly how it felt! I was in at 8am, and got my break ( which was 15 minutes-btw!) at 2:30pm! And though I was "supposed" to leave at 4pm, I ended up staying until 5:30. I just lost track of the time! I looked up at the clock, and did the old; "UH-OH! I have to go get Kimmie at the daycare- I HAVE TO LEAVE!!!" Which left them with a pharmacist and a cashier! Needless to say, I'm not looking forward to going in today. I have a feeling that things are going to be one big MESS! Nope, don't want to go in to chaos! BLEH!

I'm really not liking this computer either. I can't find 1/2 my links, it's slower than molasses in winter, and I wanted to put a letter in with some of my Christmas cards- but this thing won't connect to the printer! So I feel like I'm in a state of limbo. And some of the links in my sidebar are apparently out-dated. So if I've not been to/commented on your blog lately, don't think I don't care. I'm just having a hard time getting some places! No wonder that song " Don't know what you've got, 'til it's gone" has been playing in my mind this past week!

And on a personal note- What the heck is going on with my hair?! It's growing in curly!? And it has a mind all it's own. No matter what I do- gel, mousse, blow-dryer- it ends up looking like a helmet on my head! "Bed-head" has a whole new meaning for me right now! And it's not long enough yet for me to run to the stylist and get a "fix". I'm so tempted to put on my chemo-hats again, just so I don't have to deal with it! I guess, having straight hair all my life, I just don't know what to do with curly hair. But it's frustrating the heck out of me!
( Sorry- had to get that off my chest! Done now!)

Well, I have to get ready for hell work now. Maybe if I put enough junk in it- my hair will lay down and play dead? Dream on! You all have a great day!
Peace and Love, KC!
Invisioned on |7:56 AM|
* * *
Monday, December 12, 2005
Well, this is interesting!
As I have found out that just switching "towers" is not a just a job- but an adventure! As I lay in bed last night, I mentioned to Jon that since this one had not been hooked up to the internet for almost 2 years, it may need some "help". Well, boy- Was I in for it! 68 Microsoft updates, a "Pandascan" that took about an hour! And of course, my anti-virus had not been updated in all that time, so off to buy some! Jeez, I've been on this thing working since 8 am, and am just now getting on here! And that doesn't even cover the fact that I have none of my bookmarks- so bear with me until I find you all!

The Geek Squad has also called this morning. It seems that the video card is the culprit on the other system. So they have to send it out to be fixed. 2 weeks ( they said) or possibly less. She said that the average time has been a week, but I'll believe it when I get it back! But the good news is- since I spent the money on the warranty- IT'S FREE!!!! So that was a good buy after all.

Unfortunately, it also means that I have none of my stuff on here. No pictures, graphics, etc. And since this is a temporary situation, I'm not going to go through all the trouble of uploading it all on here. After all, this is really the Kid's computer, and would ultimately be a waste of space. And this particular tower doesn't really have the space to spare. So you will forgive me if my posts for the next little bit lack the "eye-candy". And since all my "Funnies" are in my other e-mail account ( which I still can't figure out how to access-HRUMPF) I will be unable to provide them until everything is back to normal. If you wish to e-mail me, I do have an old addy that I can still use- kjfine1061@msn.com . That's my oldy, but goody. So until I tell you otherwise, send my mail there. And some of your addresses are in there as well. I hadn't quite gotten done transfering them all. So bear with me if some of your cards are running a little late. I may have to wait until I recieve YOURS, and then get your addy off the envelope! As if I don't have enough stress this time of year!

Well, speaking of cards- I'd better get to them! I had to work all weekend, and so I set aside today for cards and decorations. And I'll post pics when I can. I hope you all are having an easier week that I am! Until later:
Peace and Love, KC!
Invisioned on |11:50 AM|
* * *
Saturday, December 10, 2005
Just an FYI for you all!
If you don't see me here for a few days, don't be alarmed. It seems that my computer decided to go on the fritz this morning! ( I'm at my BIL's house as I type this)

The "Geek Squad" has my tower ( I have a warranty through Best Buy), and said they'd get back to me in the next few days. If they can't fix it- it may have to be sent out for repairs, and that could take as much as 2-3 weeks! Which really sucks, as all of your addresses are on that thing! I don't think it's anything major, and hopefully I'll be back soon. But I just didn't want you all to worry, if I'm not here for a while. We are trying to use the old computer tower- but it doesn't want to "talk" with our cable modem *sigh*.

Anyway, just so you know. Until I'm back online: If anything important happens, Some of you have my phone #. Don't be afraid to use it if needed!

Peace and Love, KC ;-)
Invisioned on |5:42 PM|
* * *
Friday, December 09, 2005
MOOOMMMMYYYYYY!!!!!
1:30 am, this is what I'm hearing. Then I hear crying, and Becky scrambling. Kimmie, bless her heart, is tossing up what's left of her dinner. And this continued until about an hour ago. She's finally gone to sleep. It didn't help that while we brought her into our bed ( so that Becky could at least get some sleep- there's school today!) and tried to lull her to sleep via the TV- the power went out! For 3 flippin' hours. And no- there was no storm, just a random twist of fate. So I'm sitting here, having had about 2 hours sleep. Needless to say, I called out from work. It helped that while I was on the phone with Mr. P, Kimmie started crying " Mommy, I'm gonna do it again......!!!". He just told me to take care of her, and not to worry about them. Better than a Dr's excuse- although I'd rather she was ok.

I managed to get alot of shopping done yesterday. I've gotten nearly all the major gifts I had planned on. Now all I need is the little stuff, and a trip to Toys-R-Us. But I have a little problem. Since I've done all that cleaning/clearing out of my house/garage- I haven't got a good place to "stash the goods"! The attic isn't feasable, as it is only accessable via a ladder in the garage. So I'm racking my brains, trying to figure out where to put the stuff. Any ideas? Becky and Jon won't look- they enjoy the suprise. But Andy and Kimmie, well, their willpower is not as strong. So, short of leaving all of it in my trunk ( which can't be done- where would I put the groceries??) I'm up *that* creek. I'll think of something, but I have to do it by tonight. It is grocery day tomorrow! Blah!

Well, I'd better get off here, and try to catch a nap. Kimmie will no doubt wake up soon, and I'll need my energy to take care of her. So without further ado- Your Friday Funny!
.........................

A couple is having dinner at a restaurant and the husband leans
over and asks his wife, "Do you remember the first time we had sex
together over fifty years ago? We went behind this very old tavern
where you leaned against the back fence and I made love to you."

"Yes, she says, "I remember it well."

"Ok," he says, "How about taking a stroll around there again and
we can do it for old time's sake?"

"Oh Charlie, you old devil, that sounds like a crazy, but very
good idea!"

There's a police officer sitting in the next booth listening to
all this, and having a chuckle to himself. He thinks, "I've got
to see these two old-timers having sex against a fence. I'll just keep
an eye on them so there's no trouble." So he follows them.

They walk haltingly ! along, leaning on each other for support,
aided by walking sticks.

Finally they get to the back of the tavern and make their way to
the fence.

The old lady lifts her skirt and the old man drops his trousers.
As she leans against the fence, the old man moves in.

Suddenly they erupt into the most furious sex that the watching
policeman has ever seen. This goes on for about ten minutes.
Finally, they both collapse panting on the ground.

The policeman is amazed. He thinks he has learned something about
life that he didn't know.

After about half an hour of lying on the ground recovering, the
old couple struggle to their feet and put their clothes back on.

The policeman, still watching, thinks, "This was truly amazing.
I've got to ask them what their secret is."

As the couple passes, he says to them, "Excuse me, but! that was
something else. You must've had a fantastic sex life together. Is
there some sort of secret to this?

The old man says, "Fifty years ago that wasn't an electric fence"

Have a great weekend! Love and Peace, KC!
Invisioned on |8:47 AM|
* * *
Thursday, December 08, 2005
Thank Goodness!
I'm off today! If I had to go in after the last few days, I'd probably go mad. It's hard to work with a pharmacist that is not familiar with your customers. They just don't care, and that puts us in the middle. Not a fun place to be- when they know your name, and don't understand that you really have no pull. It is the pharmacist's decision whether or not to fill/not fill a RX. And we've been so busy, that taking the time to do things like fight insurance companies is just not there. So I'm afraid that we've had a lot of unhappy customers of late. I had to stay almost an hour late yesterday, just to file away scripts that were piling up. we had almost 1500 that had to be organized and bundled. Tell me again why I do this shit? *sigh*

Today, I go shopping with Mom for gifts. And it's a cold, rainy day out. Which makes taking a 74 year-old woman with a broken foot out in it something I'm dreading. But at least I'll get some shopping done. I really haven't done anything yet, and this month is just flying by! Which reminds me-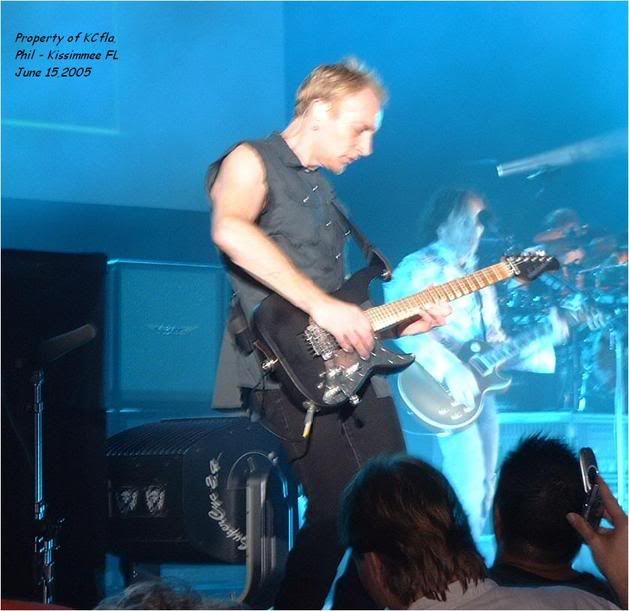 Happy Birthday Phil! Another year older- and he looks younger every year!
(Why is it, that men look better with age, while we look ....well- NOT!?)

Well, I've got a mess in the kitchen, and gifts to buy! I hope you all have a great day, and I'll be back later!
Peace and Love, KC!
Invisioned on |8:43 AM|
* * *
Wednesday, December 07, 2005
A Special day!
For a special lady: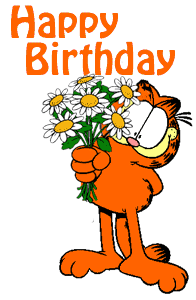 Happy Birthday Tracey!

Not too much time this morning, as I am due in at 9am. But if I have another day like yesterday- I think I'll scream! 2 floater pharmacists, both of which could have cared less how busy we were. They just did enough to get through their shifts, and then ran! When I left last nite ( at 9pm) 1/2 our warehouse order was still sitting around, and there were over 100 Rx's that had to be filled! Normally, I would have stayed later to get things done, but since the guy on last night showed NO signs of cooperating, I figured a good night's sleep was more important. Because I know when I get in there this morning- ALL HELL'S gonna break loose!
Pray for me- I may just go off on someone today!
Peace and Love, KC
Invisioned on |7:27 AM|
* * *
Tuesday, December 06, 2005
Well,
Everything went well at the Dr.'s office. They took some blood for a "Tumor Tap" and he wants me to get a chest X-ray sometime this week, but at least the initial findings are that I am still Cancer-free. Not that I thought different, but still it's good to hear!

I had a fight with Becky this morning. She's had a cough for a few days, and a sore throat, and wanted to stay home from school. But the problem is that she's already taken so many days off this semester. She's only allowed 9 per term, or she's held back a grade! Well, I kept telling her that she'd regret taking some of those days off, and today is the day. I mean, I know she's not faking it- and I know she feels lousy. But she's not sick enough to skip school. And I guess that she needs to learn that life doesn't stop for the little "aches and pains" that life deals out. But she still is pretty pissed-off at me, and in a way I don't blame her. But this is one of those times where being a Mom is a real pain, you know?

I have to say- our guys looked really good Sunday nite! I just loved watching all those people in the audience getting into it. Proves that they still * have it*! I just wish they'd played something other than Sugar- but then again, what can you expect when the voting was on a channel where the majority of the audience probably only hears that song on the radio? Still, they kicked a** and took names and that was the important part! Even Jon said they sounded/looked good- and that's alot coming form him!

Not much else going on- just work, work, and more work! I'm supposed to be there 12pm to 8:30pm, but I'm not sure. We're so short on pharmacists right now, that the chance of us having to close early is a distinct possiblity. No mention has been made yet of a replacement for Tom, and I don't know where they're going to find one! How are they going to when at least 5 stores I know of in this area alone are running at least 1 pharmacist short?? They'd better start hiring some more- or they may have to close a few! Scary times right now. And the one's we have are working so much overtime, that they're starting to get "worn-out". Which will probably cause more problems! Bummer!

Well, I'd better get dressed and get my butt off this thing. But I thought I'd leave you all with this:
.
.
.
.
.
.
.
.
.
.
.
.
.

"Beware of things that go 'bump' in the night........ ;-)"

Peace and Love, KC
Invisioned on |10:30 AM|
* * *
Sunday, December 04, 2005
Food overload!
So, we went to Jon's holiday party last night. WOW! I have never- in my life- seen so much food as I did at this restarant! A salad bar fit for a king, and guy's running around with skewers filled with every kind of meat imaginable! Oh, and that little appetizer of "Argentinean Lobster Tail"? The size of most dinner portions I've had!!! The place is called "Texas de Brazil", and apparently it's a chain ( though I've never heard of it lol) If you ever get the chance to go- do! But don't eat for about 3 days in advance! Jon and I both woke up this morning with what can only be described as a "food-hangover". I've just had 1/2 a bagle today, and trust me- I'm still not hungry! Wonderful time though- everyone had a blast!

Today I've been doing the normal- Laundry, vacuuming etc. But we did manage to get the Christmas decorations up outside. I just have a little "adjusting" to do in the livingroom, and the tree can go up this week. I've been a lazy bum most of the day- My present to me! And I have a Dr. appointment in the morning before work. With Dr. N, my Oncologist. Just a check up, so I'm not too worried. I figured I wouldn't have time to post tomorrow, so I figured I do it tonight. Shrimp dinner- and the Leps on TV! What a great evening! I'll post pictures of our decorations sometime this week, once I get the tree done. I just thought I'd touch base with you all, and let you know I'm thinking about you.
You all have a great week! I'll be back soon!
Peace, Love and Cake to all! KC :-)
Invisioned on |6:15 PM|
* * *
Friday, December 02, 2005
A Special Day....
For one of the best Bass players in Rock: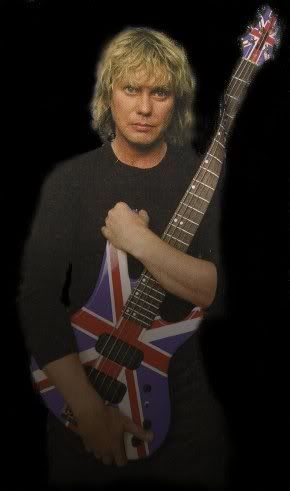 Happy Birthday, Richard Savage!

Well, I'm probably going shopping with Mom today. Unless I can find a way out of it! I'm really feeling tired, and I'd like to get some things done around here! Like clean, WRITE OUT SOME CARDS! And relax. This has been a stressful week at work, and I could use some down time. I hope I can convince her to wait until my next day off ( during the week that is!) So that I will have my paycheck to do some shopping as well. Jon got paid yesterday, but that's being used for the various bills that have come in. And he gets his Christmas bonus around the 15th, so that would be a better time for me to spend on gifts! Here's hoping I can bring Mom around to my way of thinking!

Other than that- it's going to be a *hopefully* boring day. And tomorrow is Jon's Holiday party so that should give me something to tell you all about. An "Argentinean Steakhouse"? I'll take my camera ( or at least my phone!) and try to sneak some pics for you all! And then Sunday is just another day ( Yea, right! AS IF!) But I can guarantee there'll be Shrimp for dinner ;-)

So I'm off to see if my "little black dress" still fits, and to gather up my cards to send off. I'm already getting some of yours, and they have truly made me smile! Not easy to do this week, I can assure you! And without further ado- YOUR FRIDAY FUNNIES! This week supplied by Janine! ( Hi Sweetie!)


INTERESTING OBSERVATIONS

1. The sport of choice for the urban poor is BASKETBALL.

2. The sport of choice for maintenance level employees is BOWLING

3. The sport of choice for front-line workers is FOOTBALL.

4. The sport of choice for supervisors is BASEBALL.

5. The sport of choice for middle management is TENNIS.

6. The sport of choice for corporate officers is GOLF.
AMAZING CONCLUSION:
The higher you are in the corporate structure, the smaller your balls become.

..................................

Subject: The Barbecue

A man and his wife were working in their garden one day.
The man looks over at his wife and says: "Your butt is getting really
big I mean really big. I bet your butt is bigger than the barbecue."

With that he proceeded to get a measuring tape and
measured the grill, then went over to where his wife was working and
measured his wife's bottom. "Yes, I was right, your butt is two inches
wider than the barbecue!!!" The woman chose to ignore her husband.

Later that night in bed, the husband was feeling a
little frisky. He made some advances towards his wife who completely
brushes him off. "What's wrong?" he asks. She answers: "Do you really think I'm going to fire up this big-ass grill for one little weenie?"
.............................
Have a great weekend!
Peace and Love, KC!
Invisioned on |8:28 AM|
* * *
Thursday, December 01, 2005
You know- I don't know why I bother.
I got home last night- already depressed with the fact that Tom's leaving. And as I walk through the front door, I see my livingroom looks like World War III had taken place! Why do they do this? Why does Jon let them? He's here, on the computer checking out "his" sites, while my house is in the hands of the "wrecking crew". I hate coming home from work, walking in the door, and becoming my own worst nightmare! I hate having to spend the first 1/2 hour begging/pleading/screaming at the kids to "clean up this mess"! Please tell my I'm not the only one that goes through this!!! After all that, it's still a mess. And I'm not cleaning it up! They'll have to do it tonight- they have their orders! I backed off of them a little last night because....

Andy's big Science project is due tomorrow. And as I work the closing shift ( 2pm-10pm) today, I won't be home to help. So we did the lion's share last night. Jon is not good at all on this thing. Andy, well, you all have seen his spelling lol! And Becky had enough homework of her own. So it's "Mom to the rescue" once again. Thankfully, from having played on this thing for the past year, I've gotten a handle on html, graphics, Works, and such. So Andy just typed what he wanted said, then I came in and "dressed it up". And I did manage to find a site on-line that makes wonderful graphs for kids! So all they need to do tonight is place all that stuff on his display board. So long as they don't do something stupid, like paste something on upside=down, it should be presentable! And I asked Becky to keep an eye on them doing it- she's got an artistic sense, so she'll keep it looking good!

Tom loved his party, and the gifts we gave him. I'm just worried now about who they're going to send to replace him. Nothing concrete has been decided, but the rumors are flying fast and furious! On person mentioned is one that- truth be told- I will NOT work for. If this man ( I'll call him "G" ) is picked- I'm asking for a transfer. "G" is from the middle east, and is NOT a respecter ( is that a word?) of women in the workforce. How he managed to survive in retail around here is a mystery to me. And the few times I've worked with him, he's managed to piss off many of our customers. I just don't need that in my life- PERIOD! I've stated that opinion to our store Manager, and he knows I'm serious. I mean, I'm a fairly easy-going person ( at least, I try to be. In retail, it's a major + ) But I have been through enough in the last few years to realize I don't need the stress. I can no doubt find another Walgreens in this area that would take me. And if not- I'll go elsewhere. My health, my family, and my SANITY comes first. We'll just have to see what shakes down in the next week or so. I'll let you all know. I hate this feeling though.

I'll probably have to go out shopping tomorrow with my Mom. She's determined to get the kids' Christmas gifts early. I'm not really looking forward to it, since she's still in a cast, and can't walk much. I wonder if I can convince her to "E-Shop"? Probably not. She won't go near a computer if she can help it! And the other thing I hate about this is that she has NO ideas of her own. She just goes to the store, and let's me pick out all the stuff. Which is fine, but by the time we're done, she's virually stolen all MY ideas for gifts! Then when it comes time for ME to shop- I'm clueless! And since I've told everyone we're not getting alot this year, I'm going to be hard pressed to come up with stuff. Oh well, I'll figure it out- I always do!

Well, I'm going to go catch up with you all. And I'm planning for the weekend. Christmas decorations and cards will be "my tasks" this time! And I will get them done! This month is not going any slower, and I'll probably be busyier as it goes along! So have a good day today!
Peace and Love, KC!

P.S.- VH1Classic has "Hysteria- The Def Leppard Story" on tonight at 9pm- for those who haven't heard ;-)!

P.S.S.- I just checked the mail- and my license FINALLY showed up! I'm legal once again- WHEW!
Invisioned on |9:33 AM|
* * *