Monday, September 26, 2005
"Where dreams become reality"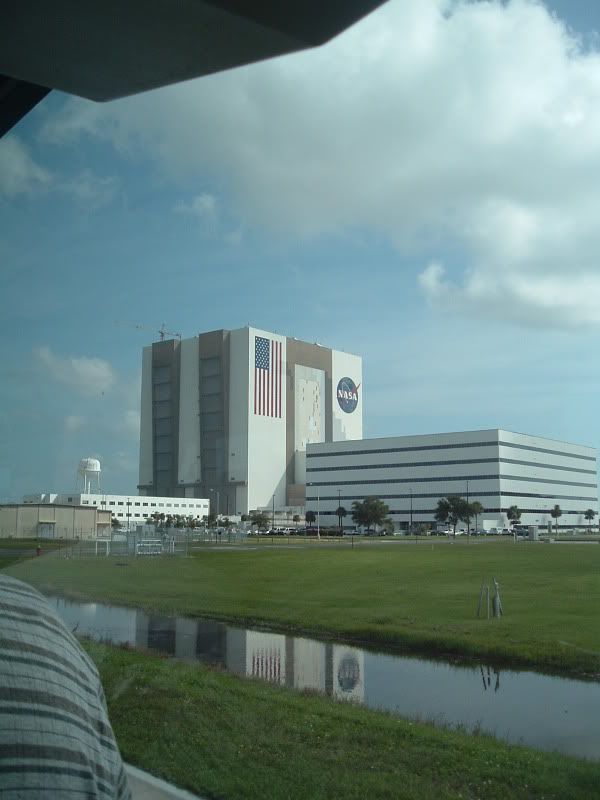 This is the VAB- Vehicle assembly building. This is where the rockets/shuttles are put together, and on their launch pads. I know it doesn't look like much in the picture, but bear in mind we were about a half mile away in a bus. This is the 3rd largest building in the world- volumewise. You can fit 3 & 1/2 Empire State buildings in there! It's something like 600ft tall on the inside. The Saturn 5 rockets just cleared those front doors ( the grey ones on the side) by about 6 ft. With the shuttles, they only have to open the bottom 3 slats! Speaking of which: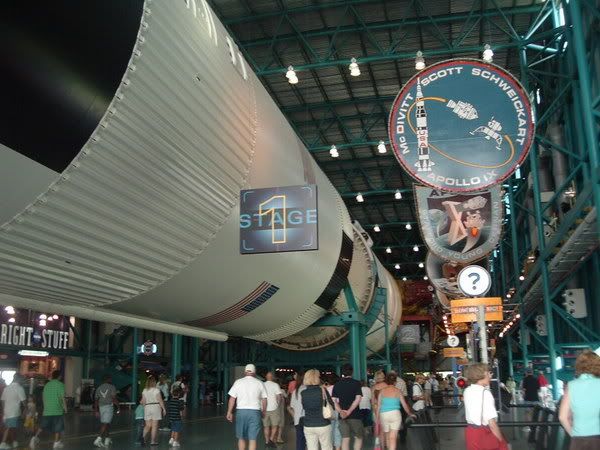 This is one of the Saturn 5 rockets. It's so darn big, that you can't fit the whole thing in one photo. But with the people in the shot- you can get the jist of the size of the thing! Check out the difference: Saturn 5 engine- actually 1 of 3 that it took to get it into orbit!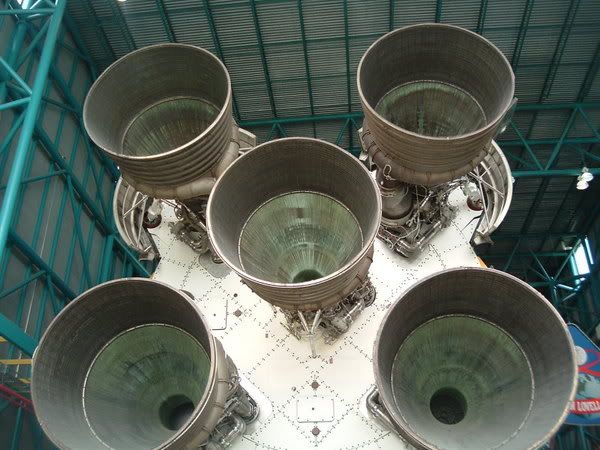 Taken from about 25 ft back, looking up. Now check out the size of a Shuttle engine: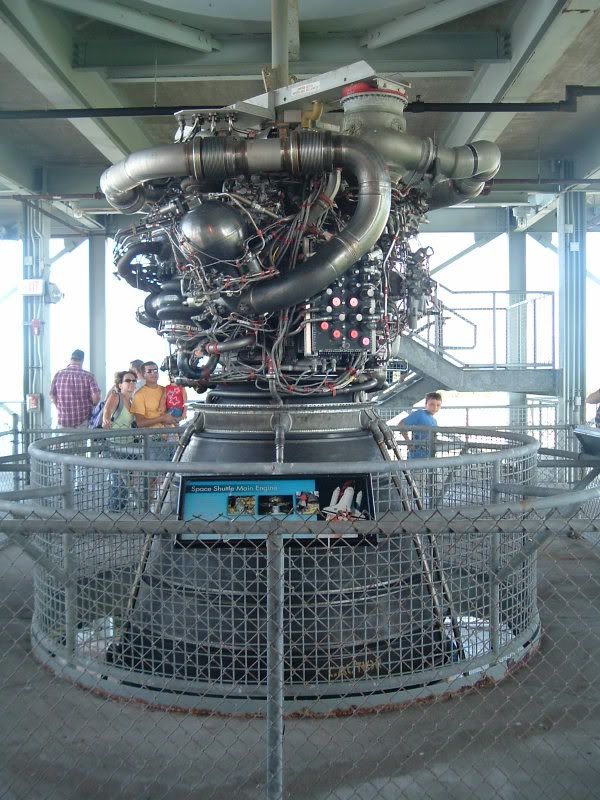 We've come a LOOONNNNGG way!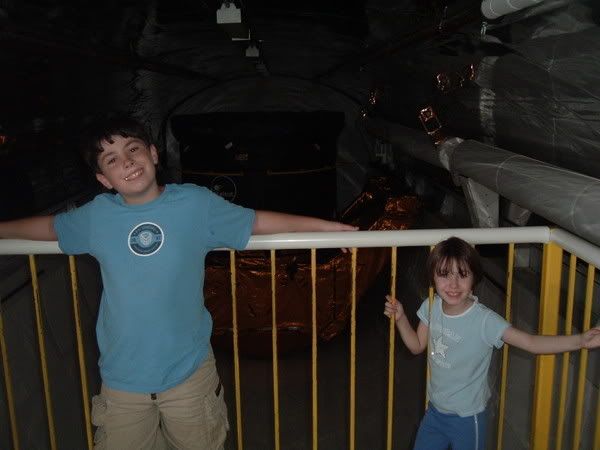 Andy and Kim inside the Shuttle cargo hold. Sorry you can't see too well, but it's dark in that puppy! Oh, and something for my Canadian friends: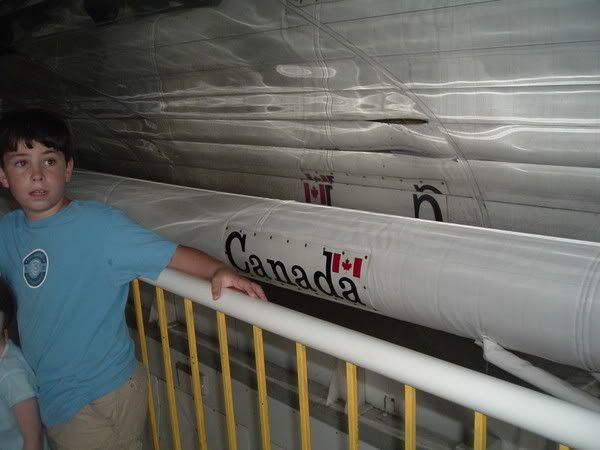 Looky who made the Shuttle's robot arm! So we are not in this business alone!

Well, we had a good time. And it's nice that they give us "locals" the opportunity to see the place for free. Although the food, drink and such are outrageously priced ( a bottle of Aquafina is $2.50!!) But we're used to "tourist" prices down here. They've added so much stuff to see there, although since 9/11, they don't let the public get as "close" to the important areas. Like the launch pads, and control centers. Which is understandable. When I went there as a kid, they even let you into the VAB. But since the shuttles, they can't- because they store the rocket boosters and such in there as well. Just too dangerous for the general public. I have some more pictures, but I'll share them over the next few days. I don't want to "overload" you all in one post!

Other than that, this was a fairly quiet weekend. Just the usual cleaning/laundry/rest which is the norm here. Hope you all have a great Monday. I'll talk at you all soon! Peace and Love, KC
Invisioned on |6:57 AM|
* * *