Tuesday, October 04, 2005
Good News Tuesday!
First the news, then the pics!
I just ( 2 minutes ago!) heard from Metlife. I have been extended through Oct 28th, with options to extend longer. She said I'd just need to send in office visit notes, as they see my problem more clearly now. WHEW!
AND MY PAY SHOWED UP! WOO HOO! Although after paying bills, I'm still not rolling in it, at least the "wolf" as gone off to bother someone else! So I think my mind will be back on a more normal plane now! ( which of course means I'm bound to get silly again!) Good news all around!
I have to go to Dr. B this morning, but I thought you all would like to see these. A couple of T-shirts that Jon and I got while at KSC. His is the first two pics ( front and back) and mine is one that the kids saw, and said I had to get:
Front-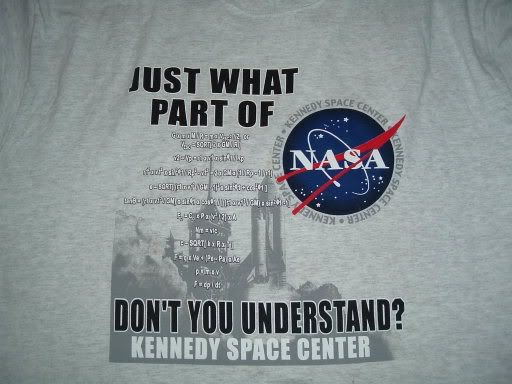 Back-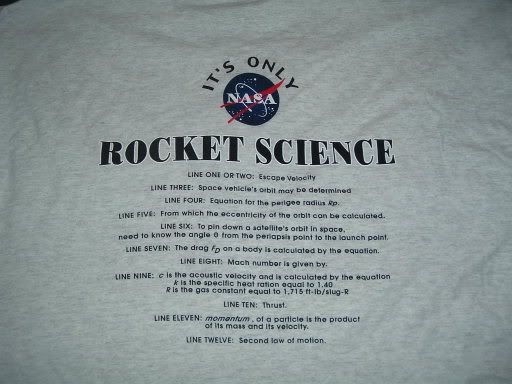 Suits Jon to a "T", since he's such a science-guy. ( BTW- Orion, you can order these on KSC's website, if you'd like ;-))

And mine- appropriate, don't you think?




Well, off to the Dr's. I just wanted to let you all know that things were "back to normal" here, and I'll be back later, hopefully with some smart-arse remarks ( or something!)
Love and Peace, KC
Invisioned on |7:46 AM|
* * *