Wednesday, October 12, 2005
"One for the Thumb!"

My cousin Rae got me that one!( It's a Steeler thing, so Melanie and Michael will understand. Or anyone really into Football )

Actually, I have a bunch on the back of my car: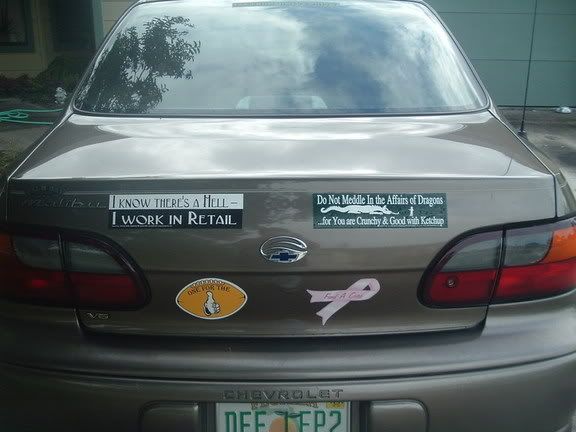 The pink ribbon is obvious, the others are just for fun!
And before you say;"what is she doing trashing her car up like that?!" they're all magnetic. Which means I can take them off to clean the car, or just because. I have about 6 of them, and I rotate them in/out depending on my mood. Although the "retail" one has managed to stay there the longest! Call it my version of a mood ring ;-)




Today is a special day in my family. 74 years ago, a lady was born that without which, I wouldn't be here! SOOOOOOOO........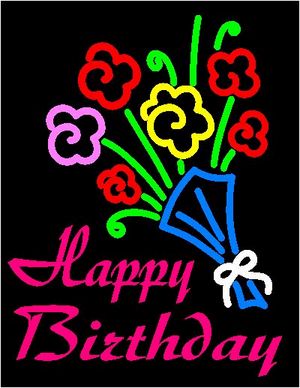 Happy Birthday, JoAnn Campbell! I love you Mom! **MWAH**

(Who, btw- just called me. Seems that chasing that silly puppy around, she went and broke her foot! Some birthday present Huh?! She now joins me in the "disability blues"!! hehehehe!)

Have a great day all! Peace and Love, KC
Invisioned on |8:07 AM|
* * *