Friday, December 23, 2005
T'was DEFinately the Night before Christmas ;-)
And on throughout the night
The family made ready for the really big sight!
Gifts were all wrapped, ribboned, ready standing nearby
So that come morning no one would feel High 'n Dry
The candles they twinkled, the fireplace roared-
(One would think pyromania was being explored!)
The morning came soon, and with that hysteria,
Kids hollerin' and screaming "Look at what Santa left Ya!"
Adrenalized faces lit up with such delight!
Vaulting through all their presents,
The room looked a fright!
Then on to the relatives, and those who are not-
More presents to fit in the car- or maybe not!
When what do we hear, sounds of slang NOT so merry-
It's ok dear, we'll just have to carry....
All those boxes home later! No nerves now should fray!
Because, after all- it is X-Mas today!
Once all was done loading, food and drink was the fare,
Always too much, but that's the way of "this lair"!
Children snuggled in the car, worn out but smiling bright!
When a voice was heard saying, just softly- but right
Rock of Ages to all,
and to all a good night! ;-)
..........................................

( Ok, enough of the goofy stuff- but hey! I had to try! Oh And know, I missed "Euphoria" and "Retro", but hey- I'm not a poet!)
Just a silly little idea that came to me the other day, while sitting in traffic. Well, the stockings ARE hung, and I have a lot to do before Sunday. So this will be my last post until next week. I close tonight, followed by massive wrapping, cleaning and going around tomorrow night for the "cheer" run! Then- 3 Christmas's in one: Ours, my Mom's , then the river BIL's house! I will think of all of you, and hope you and yours have a wonderful weekend!
*********************************

May your days be filled with Joy, Laughter, Happiness and Smiles!
May Peace and Love be your companion today and always!
From my house to yours- With all my heart and more!
Bright Blessings on this special weekend!
Merry Christmas!
KC, Jon, Becky, Andy, and Kimmie!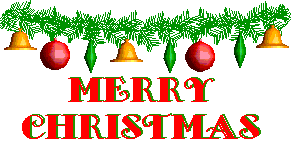 Invisioned on |9:46 AM|
* * *