Tuesday, May 23, 2006
You must listen to me!
* uses hypnotic voice*
You must get up, go to your local Best Buy/Target/Wal-mart store, and buy THIS: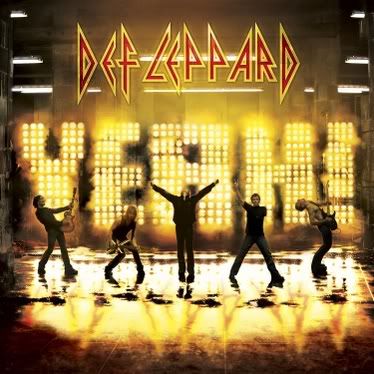 You will NOT fight this urge! You will be so motivated, that you will go and buy ALL the versions. You will not pass go, and not collect $200.............

HEHEHE! Sorry, I couldn't resist!
I have a couple of things though. I bought my fanclub membership, and when I logged on- noticed the contest for the tickets for the Vegas show. Well, being the good girl that I am, I read the contest rules ( which I usually don't!) It seems that if you live in NY, FL, RI, PR, and territories- YOU CAN'T enter???? WTF? I've PM'ed Mark ( or whoever the Admin is on the forum) to see if they know anything. Or if they can point me to whoever does. It just seems silly that I've entered contests like this for various other concerts/trips/etc- and now with the one I'd like to win the most, I'm barred from entry. This, IMHO- SUCKS!
Just had to get that off my chest!

Work is going, and it seems that Mr. P. must have had his little talk with "D". Because it's going much smoother. And our local trainer came by, and told me that the "powers that be" know about the situation as well. So I'll see how it all goes. I'm not going to hold my breath, but at least I'm not dreading going to work at the moment. We'll have to see if that changes.

Today is the last day of school for my kids. Which means my house will now probably be in a purpetual state of chaos until August. We've decided to have Becky ( and Andy- to a degree)watch Kimmie over the summer. That will save me $70 a week ( I'm paying her $40 ) and since I have at least 1 day off during the week- It should work out well. I just can't see spending all that money on a daycare, when I have Becky here to watch her. Jon and I will be here alot as well, so It's not like she won't get the chance to "go and do" stuff. I'm also doing this to teach her some lessons in responsibility. She'll have to earn her money for CD's and such now- instead of "good ol' Mom" forking over the money. I worked at a peach farm at 15 to earn my keep. I worked all through HS truth be told. Not that my family couldn't afford stuff, but it was to teach me the value of earning my own way. I think it's a lesson all young people should learn. I can't begion to tell you about all the kids that I've seen ( through work) that have no sense of work=money. They've always been able to get anything they've wanted from their parents- so why bother? This will NOT be my kids- if I can help it!

Now, I really have to get going. I've got to go to Target, then Best buy- before work at 11am. I'm on a mission. I must have these discs.
( is it possible to hypnotize yourself?)

Peace and Love, KC!
Invisioned on |7:37 AM|
* * *