Thursday, November 09, 2006
Now, where was I
Oh YEAH- The concert! Anywho, when we got to the venue one of the first things we did was "scope out" the bus area. Had to figure out where we needed to be after the show!

Next was finding that favorite DJ of mine ;-). Chris wouldn't miss a show like this- nor would WHTQ! He was there as were a couple of his fellow DJ's. I pity the poor person that had to "hold down the fort" while the rest of them were at the show! It was great to see him again, even if I didn't get the chance to buy him that beer I owe him ( one of these days Chris!)

So let's get right down to what you all want- PICTURES! First, Journey: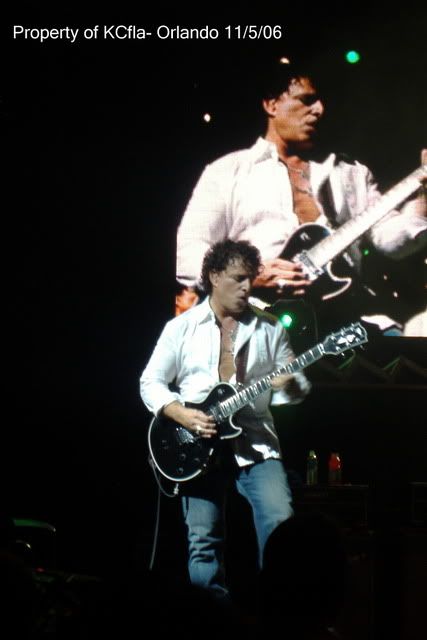 Neal Schon- the guitar god of the the band!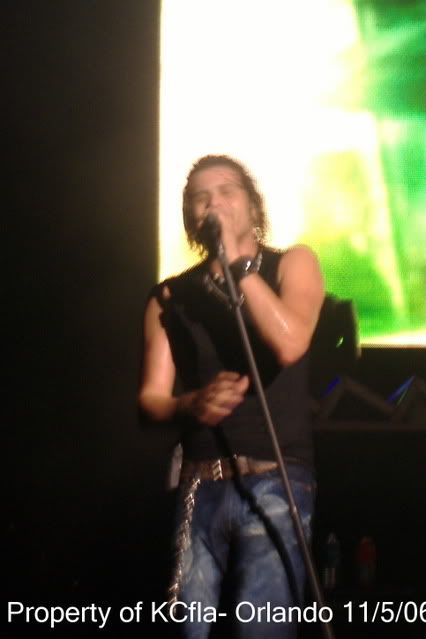 Jeff Scott "I'm too hot for words" Soto! aka- THP!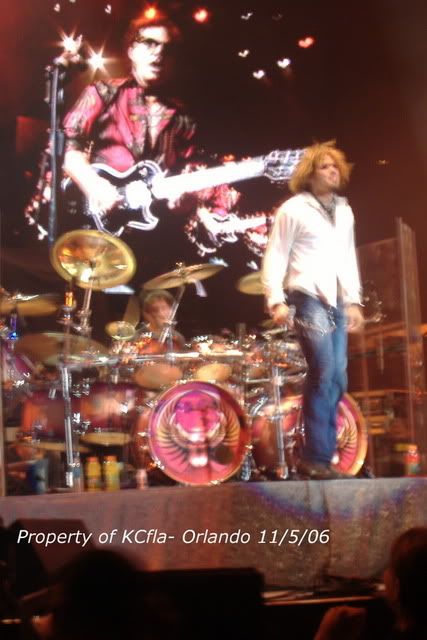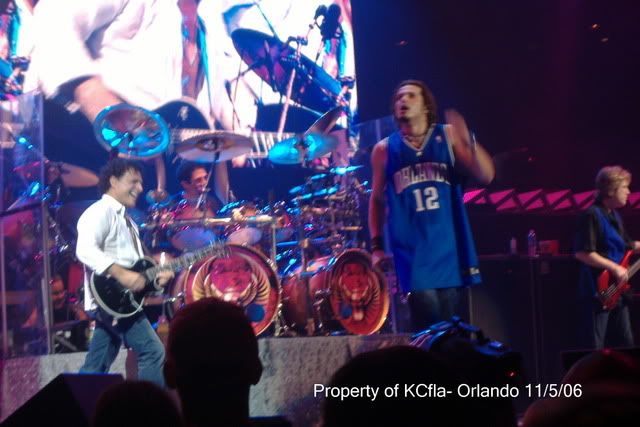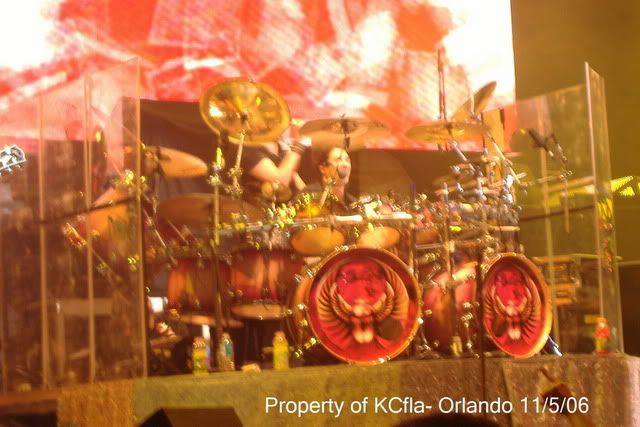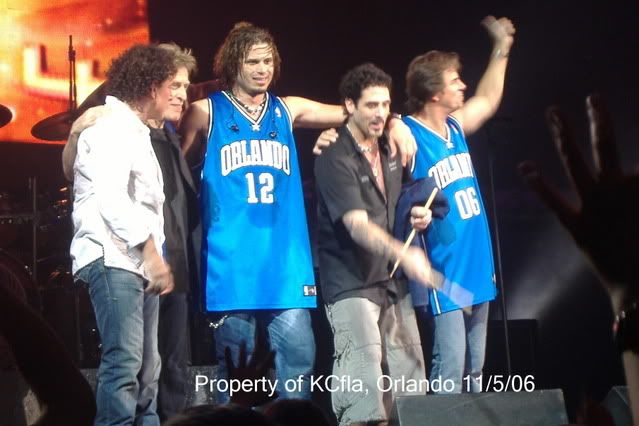 I'm sorry, but I have to admit that I've been an on/off Journey fan for years. On during Steve Perry's reign, off during Steve A's tenure. Why? Well, let's just say that having seen SA once, I was reminded of some of those "lounge" singers that we've all heard/seen/read about. He just didn't do it for me. It really doesn't have anything to do with looks- he's nice enough looking. But his voice didn't have the.. "UMPF"- for lack of a better word- that Perry's did. And so I drifted away from the band. Content with my CD's of past glories, and no hope for the future. Then came "tapegate", and the appearance of one JSS. I had read about him on Melodicrock.com, and had heard that he had/has a great voice. But "front" Journey? Well, if July in West Palm Beach was not enough to peak my interest ( and it was!) the Orlando show has sold me! Jeff is just what the Dr. ordered! Jon Cain came out from behind his keyboards, SMILING!?! Haven't seen that since the "Raised on Radio" tour! Hell, they ALL were smiling- and with good reason. I hope to hell they keep him- he's exactly what makes a good "front" guy- Voice, heart, soul. Even Hubby- ever the jaded soul- said he really enjoyed the Journey part of the show. High praise from him!

next entry- DA LEPS!

( I know, I know! I'm such a tease! ;-) )

Peace and Love, KC
Invisioned on |10:13 AM|
* * *