Friday, December 22, 2006
Well, it's almost here!
Christmas that is. And I have a few things to say-

First- I didn't get my cards done. I'm so sorry. But between work, the kids, my Mom getting severely depressed this year ( due to my Aunts passing) I just haven't had time/energy to finish them. There they sit- in my room undone. I apologize profusely, and I do promise to make it up in some form. Perhaps some New Year's DVDs to those who were "good" this year.....

Since I have the next few days off, I *may* be back. But I have a house to clean, laundry to do, and a PILE of presents to wrap. As such- I'm not promising anything. So this may be my last post until Tuesday next. So I'll do this now, while I have the time: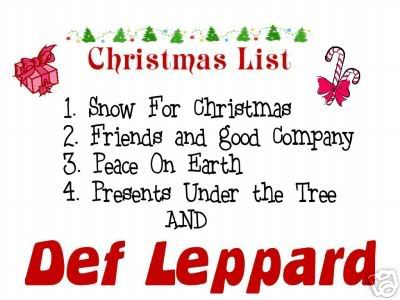 (I'll add the "new and improved" Journey to that list! Can't wait for that to come around again!)

My Holiday wishes for you all:
Peace, Love, Warmth of Heart & Happiness. An abundance of food, friendship and laughter. Good health, Long Lives --- and still more laughter!

May whatever God you worship grant you all of the above 1000 fold!
It has/is my pleasure to consider all of you part of those "friends" mentioned above. I send to all of you and yours "Cyber Hugs", and hope that all of your families are as blessed as mine. ( if not- I'll share!)

Until we "talk" again-

PEACE, LOVE, JOY!
From the Fine family- To yours; Jon, KC, Rebekah, Andrew & Kimberly.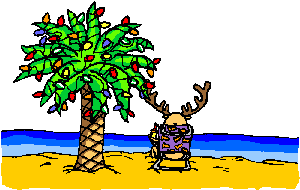 Invisioned on |7:33 PM|
* * *