Thursday, April 26, 2007
No- I am not dead!
But the past couple of weeks have been hectic. But first- I want to send a shout out to a special lady on a special day!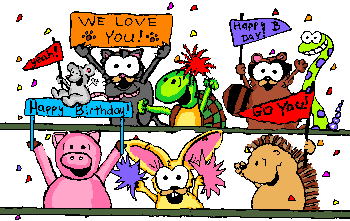 Happy Birthday Jude! Hope your day is a wonderful one!


And now on to the stuff that's kept me away from the 'net for much of the time. It started when I went to lunch with my Mom. I had known that she's been in a bit of a "funk" since her sister died. But now she just seems to be depressed about everything. She had to get new homeowner's insurance ( she was one of the ones that got dropped by Allstate, in their attempt to save money) and that cost her dearly. Her boss is a raving lunatic, and with everything else- she's decided to look into moving back up to PA. She thinks she'll be able to retire up there, without it costing her everything she has. I'm OK with that really. Gives me a reason to go up and see family/friends ( are you listening Michael?) and if it gives her that chance to relax- so be it. But of course, that means I'm being drafted to help her get ready should she move. 20 years + of stuff that has to be gone through/pitched/donated. Not to mention all the stuff she needs done to her townhouse before she could sell it ( paint,deep cleaning, etc.) So my days off will be filled with that for a while. Which leads into part II.....

Days off have been infrequent lately. Because we've lost 2 techs AGAIN! Seems one didn't pass her random drug test ( OUCH!) and the other graduates in a week or two. So I'm back up to 40+ hours until they find more help- YET AGAIN! And the time I am home is spent cleaning/catching up on everything I normally do on said day's off. Which leaves me little time/energy to surf/post/enjoy being on here. Well, let's put it this way:

The Doorbell rang at 3am last night-





It was my ass dragging in!


So bear with me my friends, until things calm down and get back to "normal" in my life. ( what IS "normal" anyway!??) I'll get here as much as I can. I'll leave you all with a few pics from the wedding we went to a couple of weeks ago...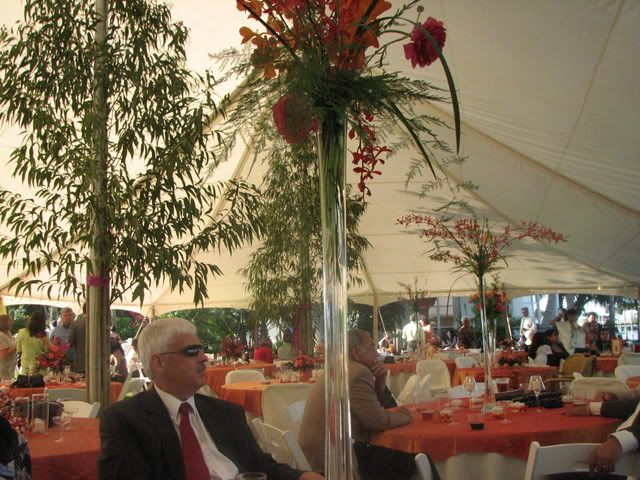 Under the tent at the wedding- isn't it beautiful?!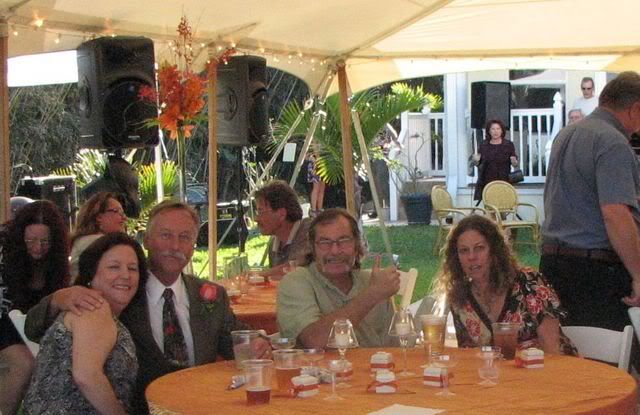 Me, River BIL, BIL ( the one who's house we go to on Saturday's) and River SIL ( and Hubby's twin!)

Hope you all are well, and I'll try to get around to say "Hi" as soon as I can ;-)


Peace and Love, KC
Invisioned on |7:34 AM|
* * *