Monday, April 02, 2007
Well, it all started
By putting Shadow in the kennel. Boy- she wimpered as she was lead off, and I really thought Becky was gonna cry! But we were not going to leave her home alone again- with only one of Andy's friends for company. Not gonna do that again- EVER.

We had decided to "bomb" the house as well while we were gone. This is Florida- and bugs are a way of life. But it seemed the sensible thing to do- no dog, and us out of the house safely. But having to strip down the kitchen is a pain. Everything out of the cabinets, and all the stuff from the pantry. It also meant that we had to put all that stuff BACK when we returned. But oh well...

(ps- as of this post- most of the dishes are still piled on the kitchen table lol!)

we got to Kissimme around 5 pm. Checked into our villa. Now- this one was not *quite* as nice as the one last year. A little older I think. But the place was clean, neat, and had a nice view of the pool- so we were content. These villas were/are all set up in little groups. With courtyards in the middle, all named after local attractions ( IE- Micky Mouse court, Universal court, etc.) Wouldn't you know- we were in Spaceport court???!!! Coincidence? I think not ;-)!

Anywho- off to the Pirate Adventure theater. It was pretty cool- not as good as Medievel times, but good none the less. Actually, I think the kids liked it more. But the food/drinks were good, and the show entertaining.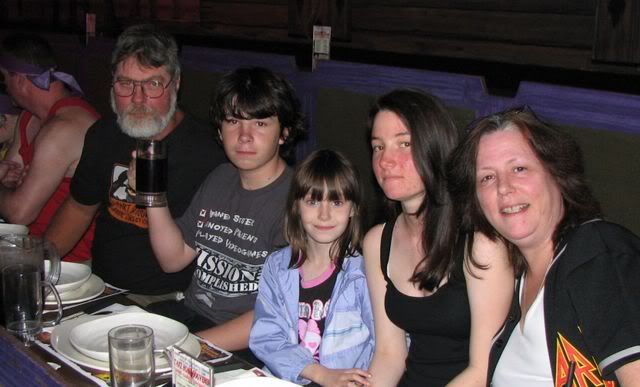 Us at dinner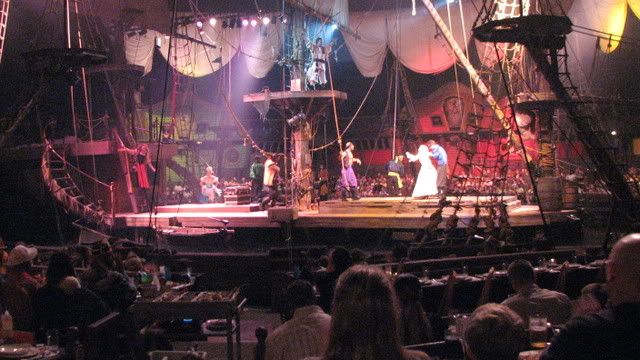 An attempt to get the full stage- pretty big! This pic taken with the lens at normal...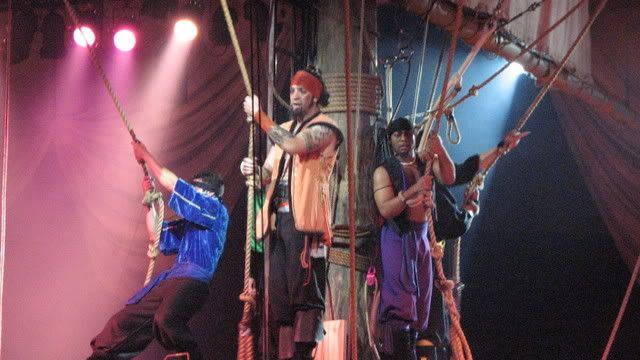 Pirates up the main mast!
( Heck of a zoom I've got there huh?- Hey- I told you I'd be "playing" with my new toy :-) )

Next- off to Sea world. Florida residents can get these "Fun Cards". It means for the price of 1 day- you are good to go back all year. Which is what I got. The lady at the booth told me that the price on these cards is going to go up next week, so I got really lucky!

Ok- some pics: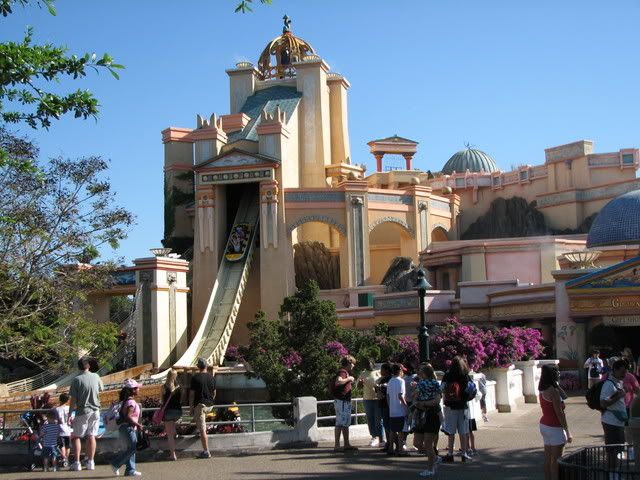 "Journey to Atlantis"- Holy soaking Batman! We got good and drenched on this one!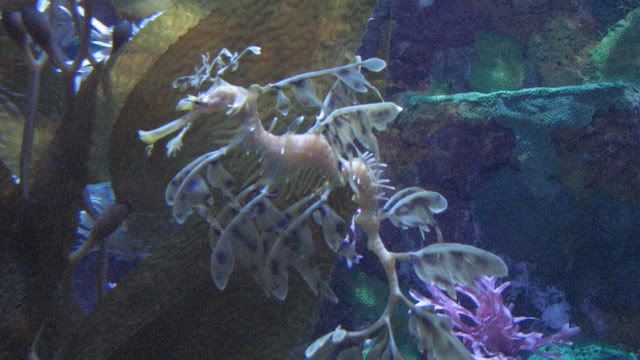 You've heard of a Sea-horse? This is a Sea-dragon!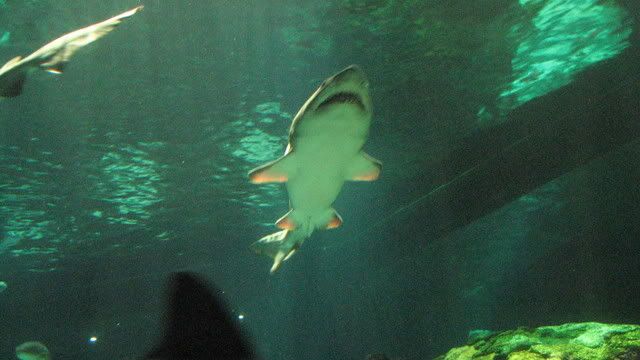 Me up under the sharks!

That's all I have time for today.

More pics soon!

PS- wouldn't you know- my darn dryer broke while we were gone. I've got 2 loads of clothes soaking wet in my laundry room. So I'm off to the local laundrymat to dry them. PFFFFFTTTTTT!!!

Have a good day!
Peace and Love, KC!
Invisioned on |10:39 AM|
* * *