Tuesday, August 12, 2008
Ok... So where was I....
Oh Yeah- Here I was: (Technically -- Murphy, North Carolina.)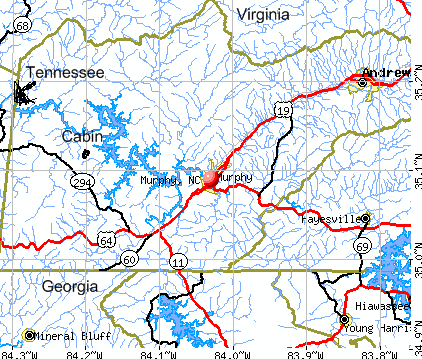 As you can see,( despite my sucky "paint" skills lol!) we were WAAAYYYYY out in the boondocks. As the crow flies, we were about 3 miles from Tennessee, and about 10 miles from Georgia. Now, that's as the crow flies- as the car drives, add about 30 minutes lol! It took us 35 minutes to drive to the nearest grocery store! But is was beautiful! Let me show you some pics, shall I?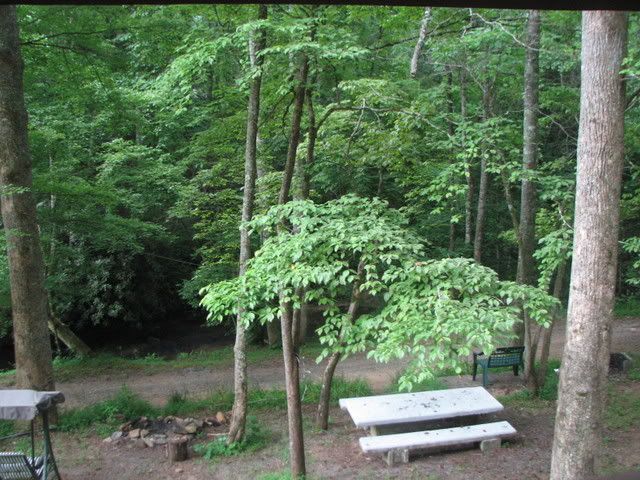 View from our porch. Yes, that's a stream right down there!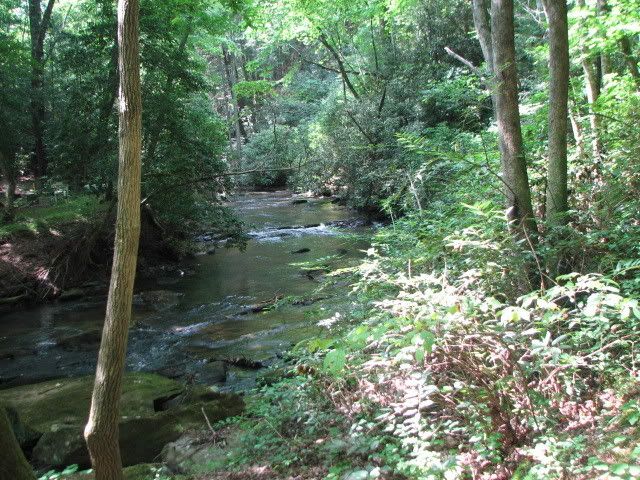 The stream. I can't tell you how wonderful early mornings were. Sitting out on the porch, with a book and a hot cup of tea. Listening to the water and the birds. NO cars/trucks/planes/NOTHING! And for this Fl. girl- a hoodie on 'cause they don't call these the Smokey Mountains for nothing! The mist that lays down there lasts until about 10am, so mornings were really cool ( both in atmosphere and temperature!)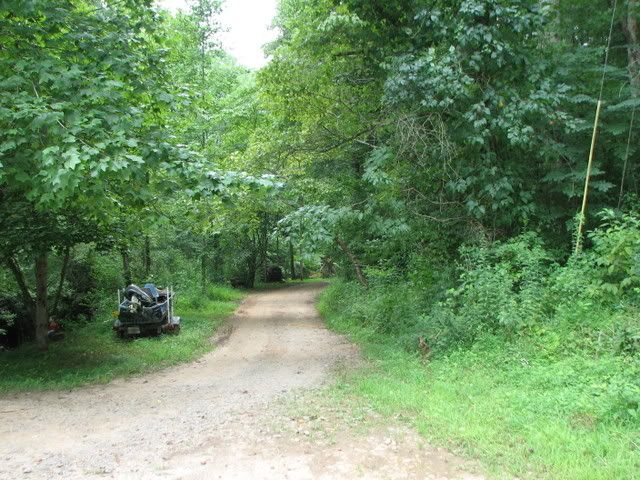 This is the "road" leading to the cabin. As you can see, nothing buy a gravel path. And this is after traveling on another road called... and I have a pic to prove it...
"Rough Gravel Rd." No kidding- it was definitely an appropriate name!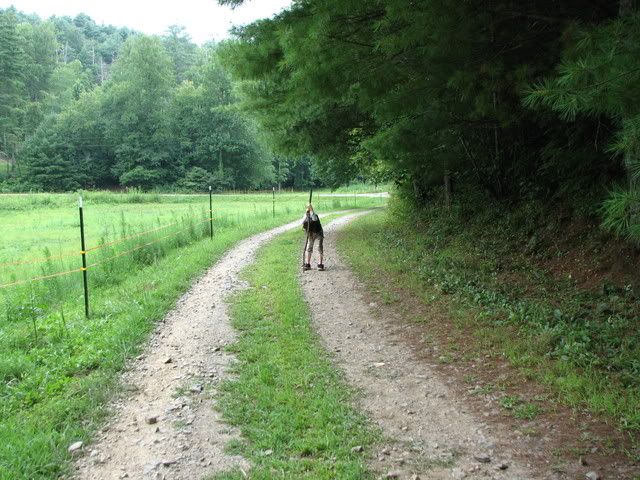 Kimmie walking on Rough Gravel Road. We took a hike around the area one day- and look what we found: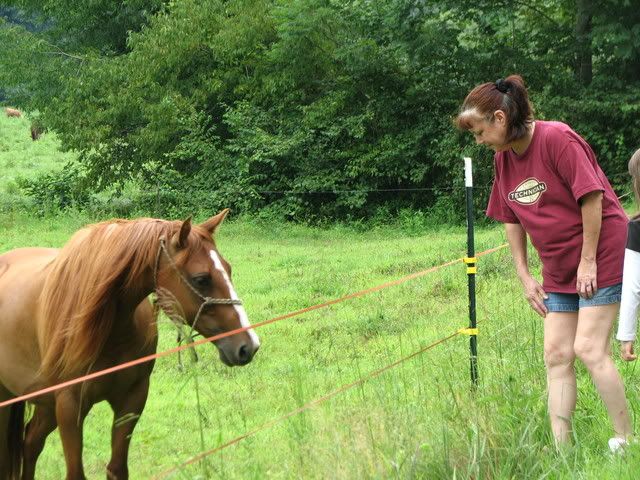 I tried to make friends, but as I had no carrots/apples, he didn't take to well to me( though he followed us all the way as we walked along the field!)

*cue theme song from Twister*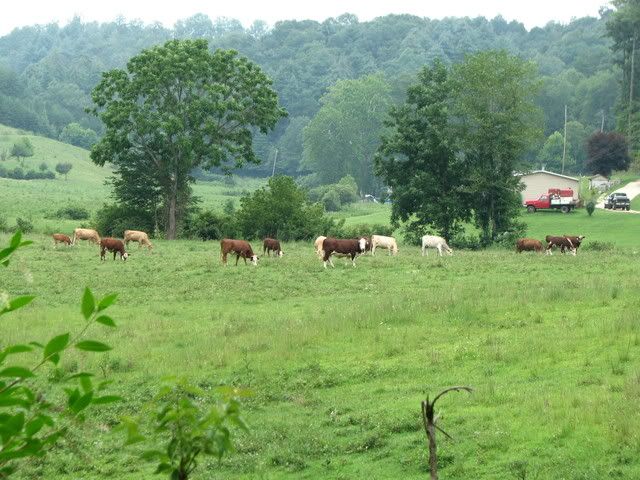 We have Cows!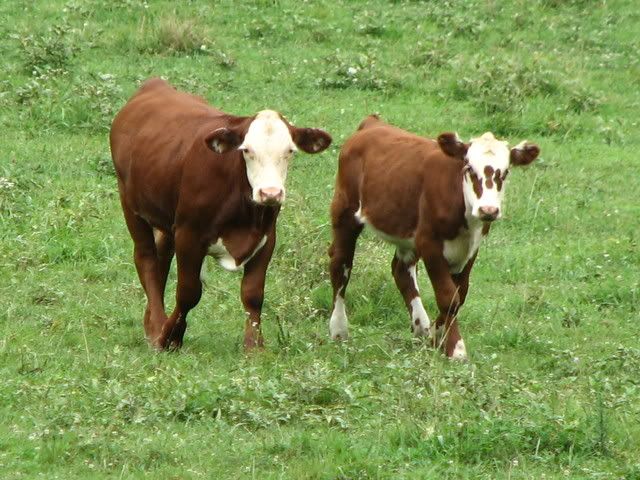 You can tell that these animals were very "human" friendly. They would walk right up to you, even if they didn't know you.

Some views inside the cabin: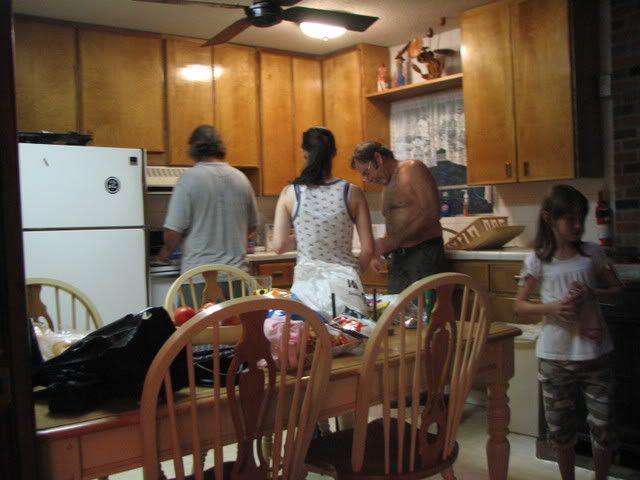 Kitchen Chaos! That's Hubby, Becky, "Saturday nite" BIL, and Kimmie you see there.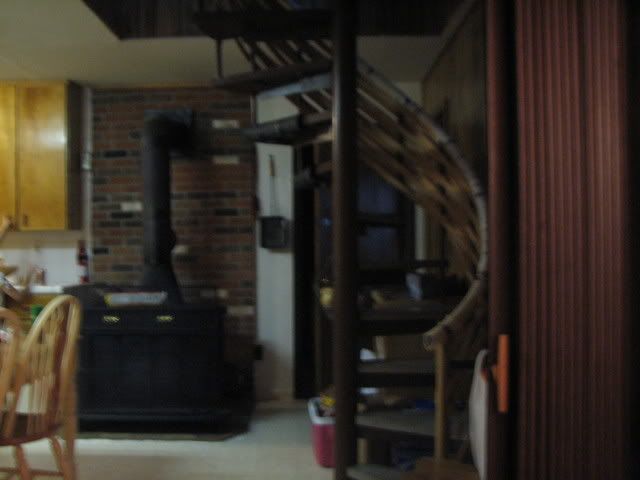 I know this pic is a bit dark, but can you see the Franklin stove? Too cool! And those spiral steps you see were the ONLY way to get upstairs to the bedrooms. We had the upstairs, B/SIL had the one downstairs. Made it interesting to get suitcases/laundry/ANYTHING up there! Took me a couple of days to get comfortable walking them- that's a fact!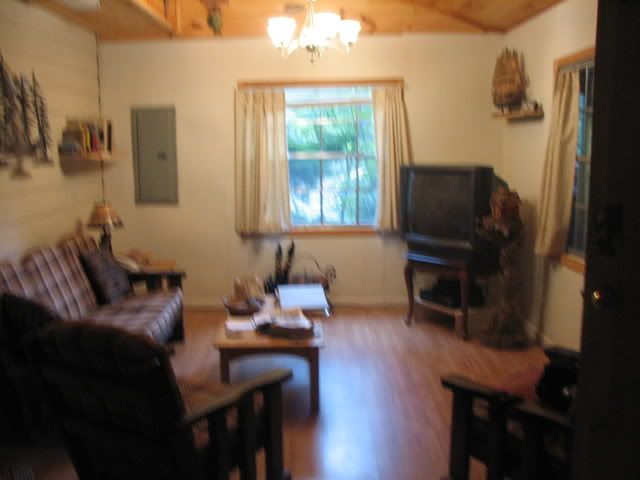 Livingroom. Actually, only 1/2, but the pic of the other 1/2 came out way too dark. It's just more of the same ( sofa, chair, card table). I was out on the porch most days, so it was just the kids and the guys that spent any time in there.

I'll continue the "pictoral" tomorrow, and show some of the other sights we went to. But I wanted to *update* you all on what's been happening with Mom, and myself.

Mom is doing really well. Her hair is starting to come back in, and although it's almost totally white ( she had less gray hair than I did before she started lol!) she'll be glad to give up the wig soon. It's bothering her in all the heat- which is why I never went that route myself.

I'm doing fine. I haven't made any definate decision on what I'm going to do ( reconstruct or not). For now I'm just going lop-sided. Hubby said in my scrubs, and with a bra on under a T-Shirt, you can't really tell all that much, so I'm not pushing myself. IF I decide to go with another reconstruct, it'd be a month or more until I've healed enough anyway. But I thank you all for the input. I'll let you know when I decide.

Well, I've got to get to work again *SIGH*. So I'll see you all tomorrow!

Peace and Love, KC!
Invisioned on |7:43 AM|
* * *